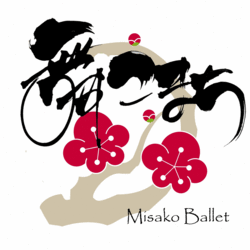 Misako Ballet Company is a professional non-profit dance company located in Columbia, MD. Our repertory includes a mix of classical ballet and contemporary dance and we perform in Howard and Baltimore Counties. The company performed at the Columbias 40th Birthday Celebration, at Baltimores Artscapes on the Lyric Theater stage, at the 36th Maryland Council for Dance Artist Concert, and most recently at the International Festival in Baltimore.
Misako Ballet Company is a non-profit organization dedicated to providing young, gifted dancers with an opportunity to share their talents and to increase the beauty and grace of the Howard County arts culture through dance. Please continue to support our performances . We graciously accept all donations.
All gifts are tax-deductible.